Le terme DNS (Domain Name System, en anglais), ou encore système de noms de domaine, est revenu à plusieurs occasions sur le blog lors de différents articles. Selon la Wikipedia, « un DNS est un service permettant d'établir une correspondance entre une adresse IP et un nom de domaine et, plus généralement, de trouver une information à partir d'un nom de domaine ».
C'est toujours flou pour vous ? Si c'est le cas, je vous propose de regarder la vidéo ci-dessous. Celle-ci a été réalisée en collaboration avec le CENTR et l'AFNIC.
Wikilivres est une collection de textes pédagogiques libres rassemblés en livres, écrits en collaboration. Ce site est un wiki, ce qui signifie que tout le monde peut, y compris vous, facilement éditer une page de livre en cliquant sur le lien Modifier.
This clickable map organizes all of the existing time-lapse sequences into geographical regions. These videos are organized to both aid in searching for a desired area of the Earth, and to break down the volume of the existing time-lapse sequences. Each region below is separated by different colors, as well as links below the clickable map to the "Aurora Borealis and Australis" and "Special Videos". The newest release of time-lapse sequences will be posted near the bottom of this main page.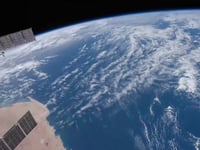 This is Our Planet