GoPro HD Cameras Hacks et astuces, pour profiter au maximum de sa caméra en toutes circonstances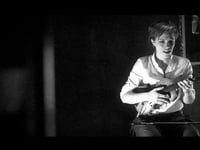 Very nice song - written, composed and performed by Liesa Van der Aa
Great clip and mix ! I like !

An eight hour extravaganza of surfing and shenanigans!!
We're hosting a web-a-thon on June 20th in celebration of International Surfing Day! This awesome event will feature a variety of guests, including pro surfers, celebrities and environmental heroes, as well as musical performances, a bikini fashion show, and we'll check out ISD celebrations around the world. Instead of being broadcast on television, the program will be streamed live online to raise funds for our oceans, waves and beaches. We'll have models, pro surfers and celebrities answering YOUR phone calls throughout the day!
Colin Deveze surfs into the summer season with a couple guest clips from our friends Lucas Angulo and Matt Myers.